Welcome to Balance Bodywork: Therapeutic and Restorative Massage & Reiki in Mount Kisco, NY.  I am fully vaccinated and accepting vaccinated clients only.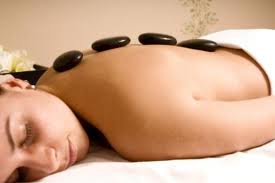 These days, our lives are filled with many stressors: environmental, financial, emotional, physical, spiritual. It's essential to take the time to include self-care and relaxation in our busy schedules.
People benefit remarkably from massage and Reiki. Research shows that therapeutic massage releases muscular tension, lowers blood pressure, improves circulation and promotes faster healing. In fact, even one massage can unblock and rebalance the flow of Chi –our essential life force energy–and restore and enhance mental clarity.
Additional benefits of Massage Therapy:
Decreases muscle tension, spasms and pain

Increases circulation of lymphatic fluid and blood flow

Enhances joint range of motion

Assists in deeper and easier breathing

Strengthens the immune system

Improves flow of energy or Chi throughout the body

Creates a sense of well-being and evenness

Reduces stress and promotes a good night¹s sleep

Increases awareness of mind-body connection

Helps balance the Yin and Yang aspects of ourselves
Please take a step toward integrating massage into your healthy lifestyle.
Gift certificates are available for any occasion.